Scranton
---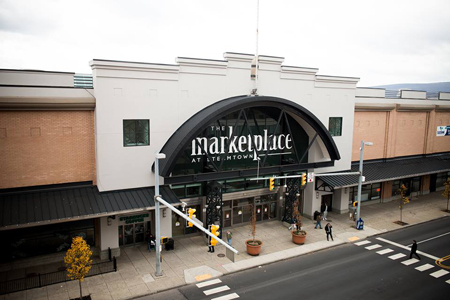 * Dedicated Center
Class Location:
Upper Floor in Former Bon-Ton
Marketplace at Steamtown
Scranton PA, 18503
570-740-0210
1-800-377-5222 ext 7210
Welcome to the Scranton Center!
We are conveniently located on the second floor at the MarketPlace @ Steamtown in downtown Scranton. The Center offers both day and evening classes for residents of Lackawanna and surrounding counties. The Scranton Center offers degree's in:
Business
Accounting
Human Services
Social Science
Social Work
Sociology
Psychology
Medical Reimbursement & Coding Specialist (new for Fall 2017)
Medical Office Specialist (new for Fall 2017)
General Studies
And, you can complete your General Education requirements for most other majors. We also welcome visiting students who are meeting requirements at their home school. High school students are given the opportunity to take courses through our Early College program. Our goal is to work with our students in providing the best options for each student's individual needs.
At the Scranton Center you can:
Apply for admission
Complete placement testing
Tour the Campus
Sit in on a Class
Meet with an Advisor
Register for classes
File for financial aid
Get academic assistance
Contact 570-740-0210 to schedule a visit. We look forward to working with you!
Julie Lenio
Director, Scranton Extension Center
Success is closer than you think!
---
* * * Center Announcements * * *
WELCOME BACK to the SPRING SEMSTER!
Be sure to stop at the front desk to ask about parking validation as needed. See the advisor in room 105 if you have any questions on class schedules or financial aid. Good luck with your spring semester!