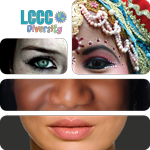 Diversity Council Mission Statement and Objectives
The Diversity site is under construction in order to meet the needs of the College. Please check back soon.
The mission of the Luzerne County Community College Diversity Council is to encourage and enhance a climate of inclusion for all regardless of age, ethnicity, social/economic status, gender, transgender status, gender identity/gender expression, religion, ability and sexual orientation and to promote the college's outreach to diverse segments of the community. By doing so we will promote equity and justice for all members of the college community, and society as a whole, and give those members the skills and knowledge they need to understand and overcome individual biases and institutional barriers to full equity. Specifically, the Diversity council shall develop, recommend and insure the implementation of strategies and educational activities to uphold the college's commitment to diversity.
Looking for DEI resources?
Check out the LCCC Library's DEI resource guide
---
Diversity Council members consist of faculty, staff, students and community members. To find out more about becoming involved with the council please contact the Coordinator of Diversity.