Pittston
Luzerne County Community College will fully transition to remote and online support services as of the end of classes on Wednesday, November 25.
All in-person appointments, hands-on instruction and College activities are cancelled.
The Pittston Center Staff are available remotely for admissions assistance, placement testing, course registration, and advising services. The Pittston Center facilities and computer labs are not open at this time.
Pittston Center Staff can be reached by phone at 570-740-0270 or by email at pittstoncenter@luzerne.edu
For more information, visit www.luzerne.edu/covidinfo
---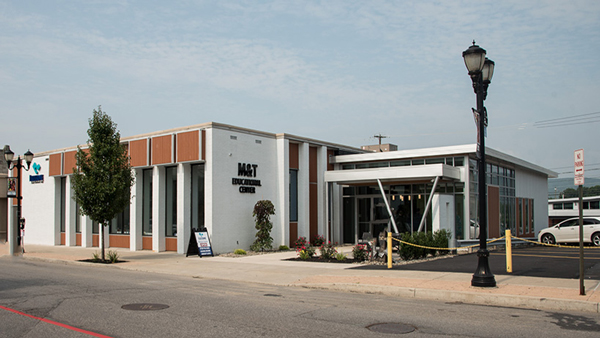 * Dedicated Center
Class Location:
M&T Educational Center
13 S. Main St.
Pittston, PA 18640
570-740-0270
1-800-377-5222 ext 7270
Welcome to the Pittston Center!
Welcome to the newest LCCC location, the Pittston Center located at 13 S. Main Street in downtown Pittston. Located in the M & T Educational Center on Main Street in downtown Pittston, the Center offers both day and evening classes for residents of Pittston, upper Luzerne County and the surrounding areas. Students can complete General Education requirements for many degrees offered at Luzerne County Community College and all of the general education requirements for Health Science majors.
At the Pittston Center, you can:
Register for courses
Take a placement test
Receive academic advising
Use one of our two computer labs
Take credit and non-credit courses
Offer day and evening courses
Professional Development

Pharmacy Tech
Phlebotomy
Basic Computers
CPR
Now Open
Monday-Thursday
9am-6pm
570-740-0270
pittstoncenter@luzerne.edu
Follow us on Facebook: LCCC Pittston Center on Facebook
---
* * * Center Announcements * * *
No events at this time. Check back soon.