Kids Culinary Summer Camp for 9-11 Year Olds
---
Contact Us

Patricia Czekalski
Assistant to VP Workforce & Community Dev
Summer Camp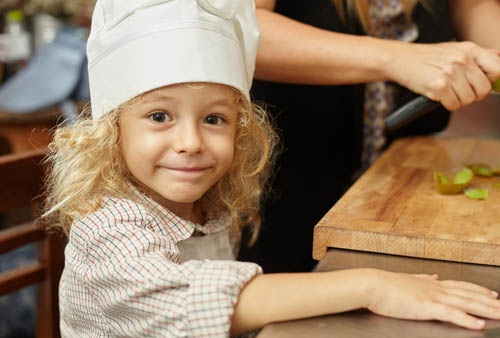 Location
Start Date
End Date
Days/Times
Sessions
Tuition
Hours
Register

Upcoming Kids Culinary Summer Camp for 9-11 Year Olds Courses

Do your kids love to help out in the kitchen? Then this camp will be perfect for them. This week long experience includes learning how to read and create a recipe, measurement skills, hands-on meal prep, a tour of the College's Joseph A. Paglianite Culinary Institute, and on the last day parents can join us for a special culinary treat! Open to campers 9-11 years old. *The fee includes materials. Note: All campers must complete a registration form, emergency contact sheet, liability release and health history forms. Please inquire when registering. Please send along a beverage and a non-perishable snack with your camper.

Joseph A. Paglianite Culinary Institute
07/13/2020
07/17/2020
Monday thru Friday
9:00 a.m. - 12:00 p.m.
5
$205
15
1. Print, complete, and mail in the Registration Form
2. Payment can be mailed with the Registration Form OR you may pay online here: Pay Online
Please note: Registration is not complete until we receive the Registration Form and payment. Questions? Please call (570) 740-0748.
Return